Thank you to our board members for their time and service to MFVGA.
Meet Our 2020 Board Members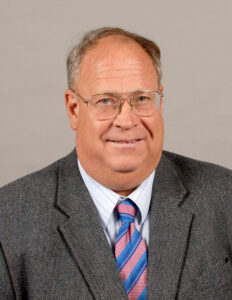 Terry Nennich, President
Terry and his wife Loralee own and operate Ter-Lee Gardens, a fruit and vegetable operation, located near Bagley, Minnesota, which sells its produce pick-your-own, at a farmers markets, CSA, and wholesale. Terry is a recently retired University of Minnesota Extension Professor Emeritus, who throughout his career specialized in vegetable and small fruit production and marketing.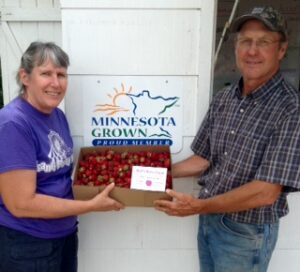 Rod Elmstrand, Vice President
Nearly 40 years ago Rodney and Sara Elmstrand established a pick your own strawberry and retail/wholesale pumpkin business. He and his wife have raised 5 children who are now all college educated, married and established in their careers. Now as empty nesters, they find themselves visiting children/grandchildren scattered across the U.S. They somehow find enough energy and strength to continue forward. They are grateful for the Lord's daily provision.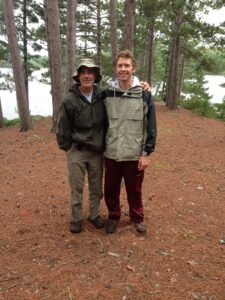 Stuart Lavalier, Secretary
Stuart Lavalier was a teacher for 32 years while working during the summers at his family's small strawberry and blueberry farm in Grand Rapids, MN. He retired from teaching in 2010, and since has expanded the farm to include apples and tart cherries. He enjoys training springer spaniels, fishing, hunting and being with his family (wife Carol, sons Joseph and Andrew (Alea) and daughter Emily.) This past year saw the arrival of Harrison, their first grandchild. After being a member of the MFVGA for many years, he is looking forward to being on the board of directors and helping to keep the organization moving forward.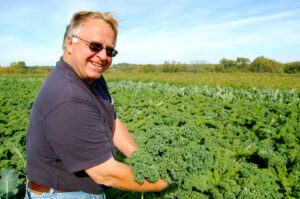 Jerry Untiedt, Treasurer
Jerry Untiedt has been associated with Untiedt's Vegetable Farm, Inc for nearly 50 years. Untiedt's engages in the production of small fruits and vegetables as well as commercial production of corn, soybeans and wheat. Of special interest to Untiedt's is High Tunnel Production of strawberries, tomatoes and other specialty hand harvested vegetables. The high tunnel operation has grown to cover a substantial acreage using both in ground and substrate production. Special production methods have been introduced to amend the soils with farm produced compost, the use of beneficial insects, beneficial fungi and other healthy amendments. The Untiedt program has grown to be a model for other Minnesota tunnel producers.

Jerry serves on the Board of the Minnesota Grown Program and works closely with several University of Minnesota Departments in the area of disease management.

On top of this, Jerry maintains a strong interest in MN Legislative Support for the Minnesota Grown and Production Scenarios through Capital Lobbying and activism.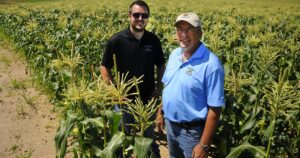 Brad Chmielewski
Brad farms in Foley with his father, Mark who started Stoney Brook Farms in 2006. They farm 850 acres and grow asparagus, sugar snap peas, green beans, sweet corn, squash and pumpkins. They sell their produce wholesale throughout the U.S. and parts of Canada. All their produce is handpicked. They are a Minnesota Water Quality Certified farm. Brad is very focused on soil health and making the land that he farms better with the use of minimum tillage and beneficial cover crops.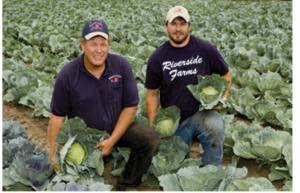 Dave Nathe
David Nathe has operated Riverside Farms in Elk River since 1980. With the help of Joe's son Eric and other family members, they farm 450 acres of sweet corn, cabbage, green peppers, summer and winter squash, and pumpkins. They take pride in the extremely high quality of their products, labeling every box, "Quality that Counts." Concern for future generations has prompted Joe and David to use environmentally friendly farming methods, including proper land stewardship.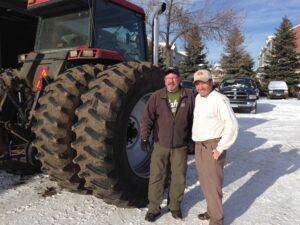 Gary Pahl
Gary farms in Apple Valley with his brother Brian and son Jack. They also have a retail facility with 4 acres under cover that they raise transplants for the field, hanging baskets and bedding plants that are sold for retail. The main crops in their operation in the field consists of sweet corn, cabbage, green beans, cucumbers, peppers, squash and pumpkins. Their vegetables are sold wholesale throughout the upper Midwest and Canada with about 5% sold retail at their own facility. Pahls also offer a CSA membership that runs from late June thru October. Gary is currently the fifth generation with his son being the sixth and they have been active in the MFVGA for over 30 years. They continue to strive to be the best grower and offer their customers a great product at a competitive price.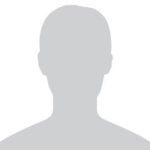 Tom Gregor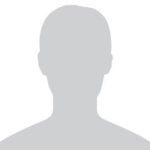 Janssen Hang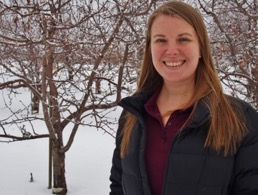 Annie Klodd
Annie Klodd is the University of Minnesota Extension Educator for fruit and vegetable production, and serves as an external member of the MFVGA board. In her role at the U of MN, she provides educational programming for fruit and vegetable growers throughout Minnesota, based on current needs and issues around crop production practices and integrated pest management. Some of the unique focus areas of her program will include weed management in vegetables and fruit, high tunnel production, and optimizing fruit quality in vineyards.

Annie is originally from Indianola, Iowa where her family owns a commercial vineyard and winery. She has been working in the vineyard since 1997 when her family planted their first vines. She continued in horticulture at Penn State University, where she studied how perennial cover crops can be used with fruit crops. Most recently, she worked for Penn State Extension as a weed management specialist before joining UMN Extension in January, 2018.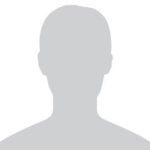 Floyd Broman